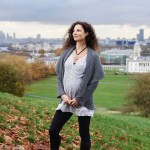 Interviews with Gaia Vince
In 2015 Gaia Vince became the first woman to win the Royal Society's science book of the year prize for her book, Adventures in the Anthropocene. She spent two years on the road investigating how communities across the world are coping with climate change. Here, she shares the five best books on climate change and the Anthropocene – the geological epoch of man.
Interviews where books by Gaia Vince were recommended
As the world went into lockdown early in 2020, many of us without frontline jobs and lucky enough not to fall sick with Covid-19 found more time to read than usual. The sudden change to a slower gear also left more room to reflect on the state of the world and our place as humans in it. Sophie Roell, editor of Five Books, takes us through her personal choice of the best nonfiction books of 2020.
The Royal Society is the world's oldest independent scientific academy, dedicated to promoting excellence in science—and that includes an annual prize for the best popular science book. Here Professor Anne Osbourn, Fellow of the Royal Society and chair of this year's judging panel, talks us through the six books that made the 2020 shortlist—and what makes them intriguing, accessible and exciting.