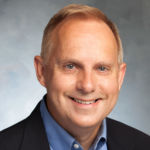 Greg Garrett
Greg Garrett is the author of twenty nonfiction works on faith, politics, race, culture, and narrative, as well as four acclaimed novels and two books of memoir. He is, according to BBC Radio, one of America's essential voices on religion and culture. An award-winning Professor of English at Baylor University, Greg also serves as Theologian in Residence at the American Cathedral in Paris, and is an elected member of the Texas Institute of Letters.
Interviews with Greg Garrett
Movies are a big part of American cultural life and also one of the country's biggest cultural exports. As a result, movies play an important role in how Americans see themselves, including in attitudes to race. Here Professor Greg Garrett of Baylor University—film historian, cultural theologian and author of A Long, Long Way: Hollywood's Unfinished Journey from Racism to Reconciliation—talks us through five movies that best illustrate how Hollywood has evolved in terms of race over the past century, from Gone with the Wind to Get Out.
Zombies have returned with a vengeance in recent years, the secret to their undying popularity lying in their ability to embody many different kinds of menace, from social unrest to pandemics, financial insecurity to international terrorism. Greg Garrett, author of Living with the Living Dead, recommends five books to help you prepare for the zombie apocalypse