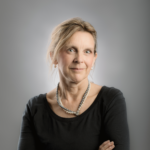 Gwen Adshead
Gwen Adshead is a forensic psychiatrist and psychotherapist. She works in prisons and secure psychiatric hospital providing therapy to violence perpetrators who have mental health problems. Gwen is also a writer and teacher; she has published over 150 papers and book chapters and has given lectures all over the world to different professional groups. Her first work for a general audience, The Devil You Know, was co-authored with her friend Eileen Horne and published in 2021.
Interviews with Gwen Adshead
Does anyone have the capacity to commit homicide? Forensic psychiatrist and bestselling author Gwen Adshead raises the chilling possibility that maybe they do, as she recommends five of the best books on the psychology of killing.