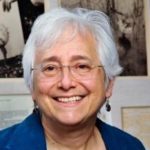 Harriet Ritvo
Harriet Ritvo is the Arthur J Conner Professor of History at MIT, teaching courses in British history, environmental history, the history of human-animal relations, and the history of natural history. She is the author of The Dawn of Green: Manchester, Thirlmere, and Modern Environmentalism (Chicago UP, 2009), The Platypus and the Mermaid, and Other Figments of the Classifying Imagination (Harvard UP, 1997), The Animal Estate: The English and Other Creatures in the Victorian Age (Harvard UP, 1987), and Noble Cows and Hybrid Zebras: Essays on Animals and History (Virginia, 2010). Her current research concerns wildness and domestication.
Interviews with Harriet Ritvo
Animals have played a significant role in human history, and the manner by which we interpret their behaviour says a lot about our own culture and social mores. Harriet Ritvo, professor of history at MIT, selects five of the best books from the field of animal history.