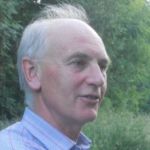 Hew Strachan
Sir Hew Strachan was Chichele Professor of the History of War at the University of Oxford until 31 March 2015 and is now Professor of International Relations at the University of St Andrews. He is an Emeritus Fellow of All Souls College, Oxford and a Life Fellow of Corpus Christi College, Cambridge.
Interviews with Hew Strachan
It's no longer enough for military history to be just about battles told from the the winning side. One of the great military historians of our time, Sir Hew Strachan, talks us through what makes a great military history.
Interviews where books by Hew Strachan were recommended
Texts about military strategy take us back into the mists of time but what it is, and what the nature of war is, remains hotly debated. Antulio Echevarria II of the US Army War College talks us through key books, both old and new, on military strategy.
It's been 100 years since World War I ended, but there is still very little consensus about what caused it, or what its consequences were. Historian Jonathan Boff talks us through the latest books and best modern interpretations of World War I.