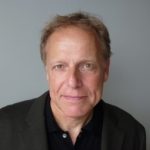 James Shapiro
James Shapiro has been teaching English literature at Columbia University for over 25 years, during which time he has written numerous books about Shakespeare and early modern English literature. In 2006, Shapiro won the Samuel Johnson Prize for his book 1599: A Year in the Life of William Shakespeare. His most recent book, 1606: The Year of Lear, won the James Tait Black Prize.
Interviews with James Shapiro
Though many scholars have done meticulous work and brought to life slices of his life, writing a traditional, cradle-to-grave biography of Shakespeare is impossible, says Shakespeare scholar James Shapiro. Here he selects some of his favourite books tackling aspects of Shakespeare's life, including the one he most wishes he had written himself.