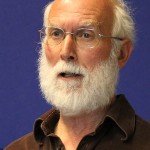 Jeremy Mynott
Jeremy Mynott is a Fellow of Wolfson College, Cambridge and the former chief executive of Cambridge University Press. Throughout his career, he spent his hard-won leisure time pursuing his interest in birds in many parts of the world. He now lives in Suffolk, though he still makes regular excursions to watch birds in favourite places including the Hebrides, the Isles of Scilly, the Volga Delta and New York's Central Park. He has devoted much thought to the place of birds in our lives and the reasons we react to them as we do, culminating in his book, Birdscapes: Birds in Our Imagination and Experience, which was published by Princeton University Press in March 2009. He is currently translating Thucydides for the Cambridge Texts in the History of Political Thought series, and his next project will be an anthology of writings about birds in the ancient world.
Books by Jeremy Mynott
This is one of the most thoughtful and thought-provoking books on birds that I have ever had the pleasure of reading. He explores the myriad reasons why people are so engaged with birds. It's remarkably wide-ranging: he references not only Darwin, Keats and Aristotle but also Puccini and Monty Python's dead parrot sketch (with a footnote on a Danish fossil parrot).
Interviews with Jeremy Mynott
What drives people's passion for birds and birdwatching? For Jeremy Mynott, it's as much about us as it is about them. He recommends the best books on birds and birdwatching.
Interviews where books by Jeremy Mynott were recommended
Birds are everywhere. They capture our imagination and make us wish that we, too, could soar away. Jonathan Elphick eloquently recommends the best books on the wonders of birds.
Every year the Wolfson History Prize sets out to pick the very best history books written in the past year. Historian and Wolfson prize judge, Diarmaid MacCulloch, talks us through the wonderful books that made the 2019 shortlist: history books that are both great reads and serious scholarship.