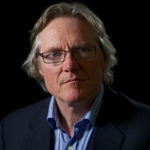 Jim Fraser
Jim Fraser has over 40 years experience as an expert witness, case reviewer, senior police manager, independent consultant, policy adviser and researcher. He has dealt with thousands of criminal cases and has extensive experience as an expert witness. Jim has advised public agencies on forensic, scientific and investigative matters, including police organisations in the UK and abroad. Jim is Research Professor in Forensic Science at the University of Strathclyde and a commissioner on the Scottish Criminal Cases Review Commission. He is the author of Forensic Science: A Very Short Introduction, and Murder Under the Microscope: A Personal History of Homicide.
Interviews with Jim Fraser
Jim Fraser, veteran forensic investigator and author of Murder Under the Microscope, selects five of the best books about forensic science. Forget what you think you know about the subject from crime fiction and television dramas, and bring a healthy scepticism: this line of work can be as much a craft as a science.