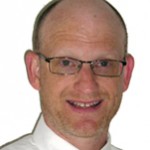 John Turnbull
John Turnbull has been editor of The Global Game website since January 2003. He co-edited The Global Game: Writers on Soccer and has blogged for the New York Times 'Goal' blog, as well as writing on soccer for the Atlanta Journal-Constitution, When Saturday Comes (London), So Foot (Paris), Soccer and Society, World Literature Today and Afriche e Orienti.
Books by John Turnbull
The world's most popular sport, soccer, is also one of the planet's prevalent cultural expressions, celebrated and debated as an art form, observed with ritual and passion. Thus it has inspired literary efforts of every sort, from every corner of the globe, by women and men. The writings gathered in this volume reflect the universal and infinitely varied ways in which soccer connects with human experience. Poetry and prose from Ted Hughes, Charles Simic, Eduardo Galeano, Günter Grass, Giovanna Pollarolo, Mario Vargas Llosa, and Elvis Costello—to name but a few—take us to a dizzying array of cultures and climes. From a patch of ground in Missoula, Montana, to a clearing in a Kosovo forest, from the stadiums of Burma and Iran to the northern lights over Greenland to remotest Sierra Leone, these writers show us soccer's stars and fans, politics and rituals, as well as the game's power to encourage resistance, inspire faith, and build community.
Interviews with John Turnbull
When the World Cup comes around, many of us think of our national teams and their chances of winning. But the beauty of football is how international it is, and its ability to cut across borders. John Turnbull of the Global Game blog introduces us to football (or soccer) 'as a second language.'