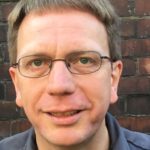 Jonathan Webber
Jonathan Webber is a philosophy professor at the University of Cardiff. He is the author of five books, most recently Rethinking Existentialism, published by Oxford University Press in 2018.
Interviews with Jonathan Webber
As questions of identity become a focus of political debate, interest in existentialism has been booming once more. Here, the philosopher Jonathan Webber discusses five classic books dealing with existentialist themes that deserve a bigger audience.