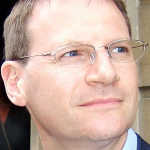 Jonathan Wolff
Jonathan Wolff is the Blavatnik Chair in Public Policy in association with Wolfson College. He was formerly Professor of Philosophy and Dean of Arts and Humanities at UCL. Hi work has largely concentrated on issues of distributive justice, with a particular interest in the relation between theory and policy. He is a Trustee of the Responsible Gambling Trust, and writes a monthly column for the Guardian.
Interviews with Jonathan Wolff
British philosopher Jonathan Wolff chooses five books by thinkers who have shaped the field of political philosophy. He explores the experiences that influenced each writer, saying 'it's very rare for philosophers to say very much about their history and what brought them to the views they have'.