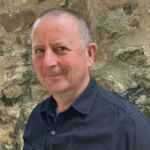 Julian Baggini
Julian Baggini is the author, co-author or editor of over 20 books including The Godless Gospel, How The World Thinks, The Virtues of the Table and The Ego Trick and, most recently, How to Think Like a Philosopher (all Granta). He was the founding editor of The Philosophers' Magazine and has written for numerous newspapers and magazines, as well as for the think tanks The Institute of Public Policy Research, Demos and Counterpoint. He has served as Academic Director of the Royal Institute of Philosophy, is an Honorary Research Fellow at the University of Kent and has been a member of the Food Ethics Council since 2016.
Interviews with Julian Baggini
We all have opinions about things and sometimes quite strong ones. When it comes to our values and politics we also tend to think we're right. That's why examining how we think is so important, argues philosopher Julian Baggini. That's something philosophy can help with, if it's done well. Here he recommends five books that shed some light on how philosophers think, when they're thinking at their best.
Which are the best books on atheism? The British philosopher Julian Baggini, author of Atheism: A Very Short Introduction, chooses his top five.
Interviews where books by Julian Baggini were recommended
What is fairness? What does it mean to be brave? Can you step in the same river twice? It is not only adults who can discuss philosophical issues. Peter Worley picks the best philosophy books for children
Every year the British Academy's Nayef Al-Rodhan Prize is awarded to a nonfiction book that has contributed to 'global cultural understanding.' Cambridge professor Ash Amin, chair of this year's panel of judges, talks us through the fabulous books that made the 2019 shortlist and explains why they're so important.