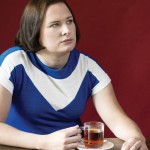 Juliet Jacques
Jacques's 'Transgender Journey' was published in the Guardian between 2010 and 2012. It was the first serialisation of a gender reassignment in a major British publication and was longlisted for the Orwell Prize in 2011. Her book on Rayner Heppenstall was published in 2007 and Trans: A Memoir was published by Verso in 2015. She has written for publications including the New Statesman, Granta, and the London Review of Books. She lives in London.
Interviews with Juliet Jacques
Autofiction is writing that blurs the boundaries between autobiography and fiction. The writer of Trans: A Memoir, Juliet Jacques, picks her top five examples of the genre.