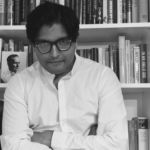 Kapil Komireddi
Kapil Komireddi is an Indian author and essayist. His commentary, criticism, and journalism – from South Asia, Eastern Europe, and the Middle East – have appeared, among other leading publications, in the Economist, the New York Times, the Washington Post, Foreign Policy, the Guardian, the Jewish Chronicle, and the Spectator. His first book, "Malevolent Republic: A Short History of the New India", was selected as a notable book by the Financial Times and the Times Literary Supplement, and named a 'Book of the Year' by Indian Today and Business Standard.
Books by Kapil Komireddi
Malevolent Republic by K.S. Komireddi, an Indian essayist and author, is a highly readable polemic tracing India's history over the last seven decades in just 200 pages. The title makes no bones about the author's angle: he is relentlessly critical, sparing no one and nothing in his quest to understand how India got to the point it's at today. He writes, "India can scarcely be taken seriously as a 'democratic counterweight' to China...as it itself transforms into a brutally exclusionary Hindu-supremacist state" run by "bigots dedicated to destroying all that made it." It's not just India's current leader that comes under attack. Indeed, Modi's path to power seems almost incidental given the missteps of the preceding prime ministers—from Indira Gandhi, a ruthless leader "devoured by the ogre she fostered", to Manmohan Singh, politically "the least qualified candidate for the job".