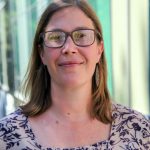 Katherine Isbister
Katherine Isbister is Professor of Computational Media at the University of California, Santa Cruz, and is the author of Better Game Characters by Design. She was the founding Director of the Game Innovation Lab at New York University.
Books by Katherine Isbister
Interviews with Katherine Isbister
Video games have never been more popular – or more intricately designed. But we haven't yet developed the vocabulary to analyse a game's impact the way we do a film's, says professor of computational media Katherine Isbister. Here, she chooses five of the best books that explore the art of video game design, and the subcultures that grow up around them.
Books by Katherine Isbister