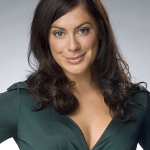 Katie Nicholl
Katie is Diary Editor and Royal Correspondent for The Mail on Sunday and the author of royal biography The Making of a Royal Romance. Over her decade-long career she has interviewed every A-list star and broken many front-page scoops – even Prince Harry has admitted to reading her weekly column. In conjunction with her successful print career she is also a freelance broadcaster and regularly appears on Sky News, ITN the BBC and ABCand CNN in America.
Interviews with Katie Nicholl
The Mail on Sunday's Royal Correspondent, Katie Nicholl, looks at how the histories of the previous generation have shaped Princes William and Harry. She picks the best books on the British royals.