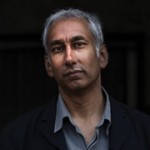 Interviews with Kenan Malik
Religion is often presented as the guardian of moral values. The problem with this, says the author and broadcaster, is that it diminishes what it means to be human. He picks the best books on morality without God.
Interviews where books by Kenan Malik were recommended
Jason Burke, journalist and author of an acclaimed book on Al-Qaeda, tells us what he learnt about militants when he was caught in a firefight in Iraq—and suggests five books we should read to understand their motivations.