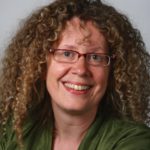 Laurie Hertzel
Laurie Hertzel is senior editor for books at the Minneapolis Star Tribune and is an award-winning journalist and writer of short fiction. She has an MFA in creative nonfiction from Queens University, teaches memoir writing at the Loft Literary Center, and serves as autobiography chair of the National Book Critics Circle board.
Interviews with Laurie Hertzel
An increasing diversity of voices and willingness to experiment has heralded a new golden age of autobiography, says literary critic Laurie Hertzel. Here she highlights the very best: the six memoirs recently shortlisted for the National Book Critics Circle Awards.