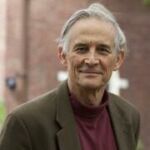 Lawrence Buell
Lawrence Buell, Emeritus Professor at Harvard University, winner of the Modern Language Association's Hubbell Medal for Lifetime Achievement, is the author of Writing for an Endangered World and The Dream of The Great American Novel.
Interviews with Lawrence Buell
Albeit an object of satire and overreach, the 'Great American Novel' remains a vital concept in American literature, encouraging writers to capture the essence of national culture and history, argues Lawrence Buell, Professor of American Literature Emeritus at Harvard University. He talks us through the origins of the phrase and nominates five novels as contenders.