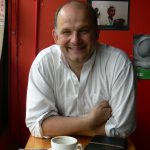 Les Back
Les Back is a professor of sociology at Goldsmiths, University of London.
Interviews with Les Back
Current UK higher education policies, which treat students as consumers, are not only killing thinking but also likely to lead to a financial crisis. And yet, academia is a beautiful vocation, with the power to transform lives year in, year out. University of London professor, Les Back, picks the best books on academia.