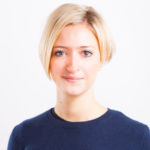 Lucy Foulkes
Dr Lucy Foulkes is an academic psychologist with expertise in mental health and social development, particularly in adolescence. She is an honorary lecturer in psychology at UCL. Her book What Mental Illness Really Is And What It Isn't (2021), is out now. Lucy is on Twitter at @lfoulkesy and Instagram at @drlucyfoulkes.
Books by Lucy Foulkes
Out in paperback and with a new title, What Mental Illness Really Is (and what it isn't), is by academic psychologist Lucy Foulkes. It's an important look at what we know about mental illness and what we don't, and a call to increase public understanding of mental health so that we're all better equipped to help people.
Interviews with Lucy Foulkes
Feeling anxiety is a natural part of being a human being, but for some people it can cause terrible mental and physical anguish and prevents them from leading happy and fulfilling lives. Lucy Foulkes, a psychologist at University College London, talks us through books that can help with anxiety.