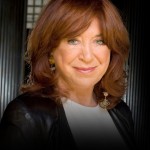 Lynda La Plante
Lynda La Plante CBE is an English author, screenwriter and former actress, best known for writing the Prime Suspect television crime series.
Interviews with Lynda La Plante
The writer of the hugely successful Prime Suspect television series, Lynda La Plante, selects her own favourite crime novels. We haven't completed the interview with her yet, but her brief email comments appear beside her choices.