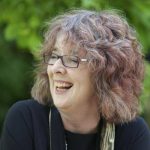 M M McCabe
M M McCabe is emeritus professor of ancient philosophy at Kings College, London, and a bye-fellow of Newnham College, Cambridge. She has authored a number of books on Plato and published work on other ancient philosophers including the pre-Socratics, Socrates and Aristotle.
Interviews with M M McCabe
The classical Greek philosopher is credited with laying the foundation of Western philosophy – without ever having written a word. Here, the eminent scholar M M McCabe recommends the best books to read to understand Socrates and engage with the eternal question: How best to live?