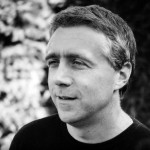 Marcus Chown
Marcus Chown is an award-winning writer and broadcaster. Formerly a radio astronomer at the California Institute of Technology in Pasadena, he is currently cosmology consultant of the New Scientist. His books include The Never-Ending Days of Being Dead; Quantum Theory Cannot Hurt You, and We Need to Talk About Kelvin.
Interviews with Marcus Chown
From Kepler's astronomy to Richard Feynman's quantum electrodynamics, Marcus Chown launches us into the world of cosmology.
Interviews where books by Marcus Chown were recommended
Can't tell your nebula from your black hole? The New Scientist writer introduces us to some of the wonders of the universe and tells the stories of astronomers who discovered them