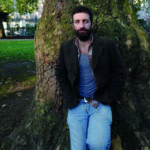 Mark Boyle
Mark Boyle is an Irish environmental campaigner and author. He lived money-free for three years from 2008, an experiment that formed the basis of his book The Moneyless Manifesto (titled The Moneyless Man in the US); he now lives off-grid, without any forms of modern technology, in County Galway. He described this lifestyle in his 2019 book The Way Home.
Books by Mark Boyle
A new memoir-cum-manifesto from the environmental activist Mark Boyle – who, in a previous incarnation, was known as 'the Moneyless Man' after he spent three years of making do, mending and bartering his way through life in a bid to opt out of the financial system. Now living in rural Ireland, he has sworn off modern technology completely – so must make do without running water, electricity or any other technological assistance as he learns to live off the land.
Mark Boyle has previously been interviewed by Five Books about his literary inspiration: the best books about wilderness.
Interviews with Mark Boyle
Author and environmentalist Mark Boyle lived for three years without money; now he lives entirely off-grid and eschews all forms of modern technology, in search of a wilder way of living—and of being more in tune with the natural world. Here he discusses his literary inspirations: the best books on wilderness.
Interviews where books by Mark Boyle were recommended
What do we talk about when we talk about nature? Almost everything, says the academic and bestselling author of Being a Beast, Charles Foster. Here he selects five of the best works of nature writing in 2019; books that seek to connect us more deeply with the non-human world.