A new memoir-cum-manifesto from the environmental activist Mark Boyle – who, in a previous incarnation, was known as 'the Moneyless Man' after he spent three years of making do, mending and bartering his way through life in a bid to opt out of the financial system. Now living in rural Ireland, he has sworn off modern technology completely – so must make do without running water, electricity or any other technological assistance as he learns to live off the land.
Mark Boyle has previously been interviewed by Five Books about his literary inspiration: the best books about wilderness.
Mark Boyle is a headstrong, polarising character. He has strong views and firmly held beliefs, and that can attract ire from the public, I think. But his projects are always interesting, and serve as fodder for wider discussion.
I've thought a lot about this book since I finished it: about the purity of his ideals and the impossibility of living true to them; about the charm of rustic living, and the drawbacks; about the role that technology plays in my own life, and the ways that I feel I may be unhealthily dependent on it.
The Way Home is Thoreauvian in its aims and tone. As Thoreau once had himself arrested rather than pay tax, Boyle too is willing to put himself through the mill as he sees his argument through to its logical conclusion. It's admirable, and inspiring – and occasionally a bit tiresome. But he is refreshingly direct, and unapologetically romantic.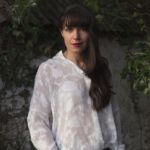 Cal Flyn, Deputy editor
Recommendations from our site
"Mark went off grid, holed up in a cabin in Galway. That meant cutting the umbilical connection with technology and virtual realities that most of us have. He had no laptop, no phone, and no electricity. He wrote the book on paper. Remember that stuff? It's an inquiry into what it means to live as a thriving human being. It's part of the age-old search for the good life." Read more...
The Best of Nature Writing 2019
Charles Foster, Medical Scientist