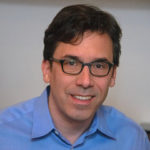 Mark Harris
Mark Harris is the author of Pictures at a Revolution: Five Movies and the Birth of the New Hollywood, which was a New York Times notable book of the year, and Five Came Back: A Story of Hollywood and the Second World War. He is currently a writer for New York, where he often covers the intersection of culture and politics.
Books by Mark Harris
✩ Finalist for the Los Angeles Times Book Award for biography
✩ Shortlisted for the National Book Critics Circle award for biography
A New York Times-bestselling biography of the Hollywood director Mike Nichols, one of America's most prolific and versatile creative figures, by the author of Pictures at a Revolution and Five Came Back. Born Igor Peschkowsky to a Jewish family in 1930s Berlin, Nichols immigrated to the United States as a child, where his incredible drive saw him rise through the social ranks; by 35 he lived in a New York City penthouse overlooking Central Park, with a Rolls Royce, a string of Arabian horses, and a circle of friends that included Richard Burton and Jackie Kennedy. Mark Harris draws on interviews with more than 250 of Nichols' contemporaries to tells this story of a complicated man and his tumultuous career.
Interviews with Mark Harris
Five fantastic books on American film, selected by Mark Harris, bestselling author of Mike Nichols: A Life, who explains how "movies can reflect what's going on in American society—sometimes anticipate it, sometimes fall behind it, sometimes lead it, and sometimes change it."