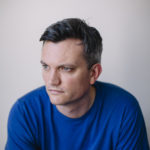 Mark O'Connell
Mark O'Connell is a writer based in Dublin. His book, To Be a Machine: Encounters With a Post-Human Future won the Wellcome Book Prize in 2018
Books by Mark O'Connell
"To Be a Machine is a great piece of journalism by the Irish journalist, Mark O'Connell. He's gone to America and met all these wacky characters." Read more...
Interviews with Mark O'Connell
The journalist and author Mark O'Connell explored the nature of transhumanism—the belief that technology will help us evolve beyond our current physical and mental limitations—in his award-winning book To Be A Machine. Here he selects five key books that speak directly to the movement.
Interviews where books by Mark O'Connell were recommended
It's hard to choose the very best nonfiction books of 2017, but the Baillie Gifford Prize aims to do just that. The chair of this year's judging panel, Peter Bazalgette, talks us through the six fabulous books that made the shortlist.