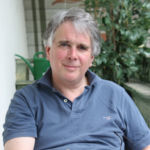 Martin Conway
Martin Conway is Professor of Modern European History at Balliol College, Oxford and Chair of the History Faculty Board.
Interviews with Martin Conway
With a keen awareness of the vicissitudes of history and an ironic sense of national identity, Belgium is a country others could learn a lot from. Historian Martin Conway recommends some books to better understand Belgium/België/Belgique.