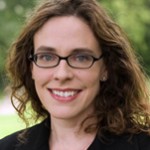 Mary Elise Sarotte
Mary Elise Sarotte holds the Kravis Chair in Historical Studies at the Johns Hopkins School of Advanced International Study in Washington DC. She is also a Research Associate at the Minda de Gunzburg Center for European Studies at Harvard.
Sarotte's publications include Dealing with the Devil: East Germany, Détente, and Ostpolitik, German Military Reform and european Security. And 1989: The Struggle to Create Post-Cold War europe was named one of the best books of 2009 by the Financial Times. Sarotte has been a member of the Institute for Advanced Study in Princeton and a White House Fellow.
Books by Mary Elise Sarotte
Using new archival sources--including previously secret documents of the East German secret police and Communist Party--M. E. Sarotte goes behind the scenes of Cold War Germany during the era of détente, as East and West tried negotiation instead of confrontation to settle their differences. In Dealing with the Devil, she explores the motives of the German Democratic Republic and its Soviet backers in responding to both the détente initiatives, or Ostpolitik, of West Germany and the foreign policy of the United States under President Nixon.
Drawing on official military-reform plans, as well as over 60 interviews in six countries, this Adelphi Paper describes the context of German military reform, and its impact on German decision-making. It gives detail of the reform and explores its potential consequences, with particular reference to the implications for European military capabilities and relations with NATO.
The fall of the Berlin Wall might have brought forth a radically changed geopolitical landscape, but instead yielded a redux of the cold war status quo, according to this incisive history of German reunification.
Interviews with Mary Elise Sarotte
Mary Elise Sarotte, holder of the Kravis Chair in Historical Studies at Johns Hopkins, discusses five books on the end of the Cold War and East Germany's attempts to grapple with its new future post-reunification