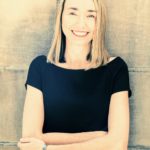 Skye C Cleary
Skye C Cleary is a philosopher, the author of Existentialism and Romantic Love (Palgrave Macmillan, 2015) and the co-editor of How to Live a Good Life (Vintage, 2019). She is the associate director of the Center for New Narratives in Philosophy at Columbia University and also teaches at Barnard College and the City College of New York.
Books by Skye C Cleary
The ancient philosophers spent a lot of their time thinking about the best way to live. Modern philosophy is often more esoteric, but in many popular philosophy books coming out now, that ancient tradition is making a comeback. There are modern practitioners embracing Stoicism, Epicureanism, secular Buddhism and more. In How to Live a Good Life: A Guide to Choosing Your Personal Philosophy, philosophers Skye Cleary, Massimo Pigliucci and Dan Kaufman gather together essays by 15 thinkers, with each presenting the philosophy they've chosen to guide their lives.