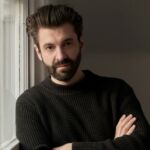 Matt Rowland Hill
Matt Rowland Hill was born in 1984 in Pontypridd, South Wales, and grew up in Wales and England. His writing has appeared in The Guardian, The Independent, New Statesman, the Telegraph and other outlets. He now lives in London. Original Sins is his first book.
Books by Matt Rowland Hill
Interviews with Matt Rowland Hill
The author and recovering addict Matt Rowland Hill dissects the 'addiction memoir'—its literary potential, its formal conventions and its offer of hope and catharsis—as he recommends five books that exemplify the form, from Thomas De Quincey's Confessions of an English Opium Eater to Mary Karr's bestselling Lit.
Books by Matt Rowland Hill