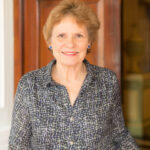 Maxine Berg
FBA is Professor of History Emerita, University of Warwick, where she taught 1978-2022. Her books include The Machinery Question and the Making of Political Economy 1815-1848; The Age of Manufactures, A Woman in History: Eileen Power 1889-1940. She has researched over the fields of economic history, women's history, the history of luxury and material culture, global history, and most recently on aspects of indigenous First Nations history and the history of slavery. She has recently completed a new book, Slavery, Capitalism and the Industrial Revolution together with Pat Hudson, due to be published in 2023.
Interviews with Maxine Berg
From the Indian cottons that were traded around Asia and Africa in the Middle Ages, to the global dominance of the blue-and-white pottery of Jingdezhen, historian Maxine Berg introduces five books that transformed our understanding of the past millennium and are significant milestones in the development of the vibrant field of global history.