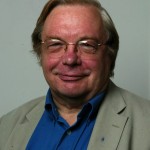 Michael Billington
Michael Billington is Britain's longest-serving theatre critic, having written for The Guardian since 1971. He has written numerous books, including the authorised biography of Harold Pinter, and State of the Nation, a survey of postwar British theatre. He has also contributed to the New York Times and television and radio broadcasts, presenting BBC Radio 4's Kaleidoscope and Critics' Forum arts programmes.
Books by Michael Billington
Interviews with Michael Billington
Britain's most experienced theatre critic, Michael Billington, selects five essential books for understanding 20th-century drama, from the birth of method acting to the stresses of running a national theatre.
Books by Michael Billington