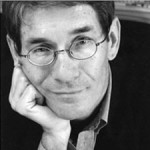 Michael Dirda
Michael Dirda is a Pulitzer Prize-winning critic and longtime book columnist for The Washington Post. He is the author of several collections of essays as well as the memoir An Open Book. A lifelong Sherlock Holmes and Conan Doyle fan, he was inducted into the Baker Street Irregulars group in 2002.
Interviews with Michael Dirda
Arthur Conan Doyle wrote 56 short stories and four novels starring his fictional sleuth. Michael Dirda – Pulitzer Prize-winning critic, writer and lifelong Sherlockian – gives us his personal choice of the best Sherlock Holmes books and tells us more about their creator.