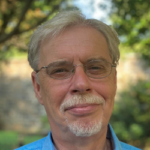 Michael Keen
Michael Keen is deputy director of the Fiscal Affairs Department at the International Monetary Fund. He has been awarded the National Tax Association's Daniel M. Holland Medal for distinguished lifetime contributions to the study and practice of public finance, and is a past president of the International Institute of Public Finance.
Books by Michael Keen
In Rebellion, Rascals, and Revenue, Michael Keen and Joel Slemrod achieve the impossible: a book about taxes that's laugh-out-loud funny.  The authors are serious economists (one at the University of Michigan, one at the IMF) and combine a delight in fiscal history with an ease of summarizing what you need to know about, say, the Laffer curve (the ideological underpinning for Reagan-era tax cuts) or what the impact of a wealth or carbon tax today might be. There's illustrations and quotations about tax from everyone from Joseph Schumpeter to PG Wodehouse (who apparently had a lot of tax troubles).
As a single prism to see world history through, taxes turn out to be a remarkably convincing focus, playing a role in everything from the emergence of writing in ancient Babylon to the French Revolution and Britain's rise to global dominance in the 18th century. Understanding taxes is also critical today, and you'll finish the book understanding both what VAT is (as opposed to sales tax) and why global corporates are able to avoid taxes perfectly legally.
Interviews with Michael Keen
Many of us try to avoid thinking about taxes unless we have to, but the truth is taxation has had a profound effect on the course of history and will play a key in the future society we create, too. Here, Michael Keen and Joel Slemrod, both public finance economists and authors of Rebellion, Rascals, and Revenue: Tax Follies and Wisdom Through the Ages, recommend books about taxes that are not only informative but also good reads.