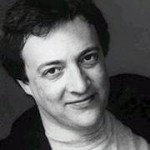 Misha Glenny
Misha Glenny is an expert on global organised crime and cyber security, as well as a former central Europe correspondent for the Guardian and the BBC. He has written a string of books on areas such as The Dark Market, McMafia, and How Hackers Are The New Mafia.
Interviews with Misha Glenny
There's an unseen, mostly unacknowledged cyber war going on. British journalist Misha Glenny, author of Dark Market, tells us who's involved, how far it spreads and what could happen if we let it continue unchecked. He picks the best books to get a better handle on cybersecurity.
Interviews where books by Misha Glenny were recommended
Director of Landmine Action who served in British army with the Black Watch, talks crime and terror and explores the extent to which al Qaeda is the creation of the Pakistani Intelligence Services backed by Saudi money