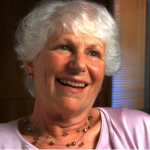 Myra Strober
Myra Strober is a labor economist and professor at the School of Education and at the Graduate School of Business at Stanford University (by courtesy). Myra was the founding director of the Clayman Institute for Gender Research (then the Center for Research on Women). Her memoir is Sharing the Work.
Interviews with Myra Strober
Despite having slightly higher education levels, women working full-time in the US still only earn 79% of what men do. Stanford economist and author of Sharing the Work, Myra Strober, picks the best books—and one article—that explain the gender wage gap, and, more importantly, show us what we can do about it.