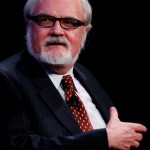 Noël Carroll
Noël Carroll is Distinguished Professor of Philosophy at CUNY Graduate Center and a leading figure in contemporary philosophy of art.
Interviews with Noël Carroll
What is art? Does it have to be good? Is it up to a museum curator or other expert to decide? If so, how did the first art arise? A leading philosopher chooses the best books on the philosophical questions surrounding art.