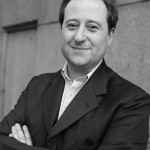 Interviews with Patrick French
The author of the acclaimed India: A Portrait takes us around the world's largest democracy, from the dance bars of Bombay to Kerala crab curry on the Southwest coast. Patrick French picks the best books on India.
Interviews where books by Patrick French were recommended
Travelling to China? What are the best books to read to get a more in-depth understanding of this complex country? Longtime Beijing resident and New Yorker writer Evan Osnos picks some of his favourites.