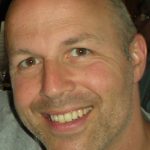 Paul Howard
Paul Howard is an extraordinarily talented illustrator who has illustrated many award-winning books from authors such as Allan Ahlberg, Jeanne Willis and Michael Rosen, and has delighted children and reviewers across the world. Paul is probably best-known as the illustrator of Jill Tomlinson's animal stories which include the classic, The Owl Who Was Afraid of the Dark.
Interviews with Paul Howard
Depictions of fathers in children's books have leapt forward in recent years, says illustrator Paul Howard. He talks us through his favourite visions of modern dads in books, from the ultimate macho man to fathers at their most vulnerable.