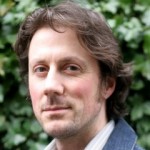 Interviews with Paul Kingsnorth
Paul Kingsnorth, co-founder of the Dark Mountain project, urges the need for uncivilisation: the process of getting beyond our human assumptions, such as the myth of unfailing linear progress. It is about looking at humanity in the wider context of the whole planet, and the imminent ecological crisis.
Interviews where books by Paul Kingsnorth were recommended
What do we talk about when we talk about nature? Almost everything, says the academic and bestselling author of Being a Beast, Charles Foster. Here he selects five of the best works of nature writing in 2019; books that seek to connect us more deeply with the non-human world.