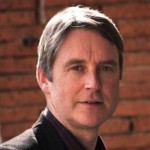 Paul Seabright
Books by Paul Seabright
"This book is about how the division of labour has become so extensive that everything we do in the economy means that we're tightly connected to a huge number of other people." Read more...
Diane Coyle, Economist
Interviews with Paul Seabright
Think of Darwinian natural selection and you may think of selfish or competitive behaviour, but this is far from the whole story, says economist Paul Seabright.
Interviews where books by Paul Seabright were recommended
British economist Diane Coyle argues that economics is not a dismal science, but a soulful one. She recommends a wide range of books illustrating how the discipline has flourished over the past two decades.
We need to build an entirely new market system, not just patch up the old one, says economics commentator Anatole Kaletsky. He picks the best books to help us think about what form a new capitalism might take.