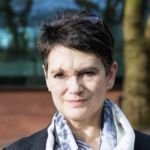 Diane Coyle
Diane Coyle is Bennett Professor of Public Policy at the University of Cambridge and co-director of the Bennett Institute for Public Policy. She also runs Enlightenment Economics, a consultancy specialising in the economic and social effects of new technologies. She was awarded a CBE for her contribution to the public understanding of economics in 2018.
Interviews with Diane Coyle
Interviews where books by Diane Coyle were recommended
As we try to make the world a better place, how does a measure that started as a way of mobilizing for war in the 17th century help? Can it be improved on? Financial Times journalist David Pilling talks us through the best books to think about gross domestic product, or GDP.