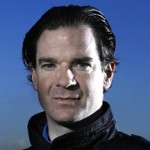 Peter Bergen
Peter Bergen is a national security analyst for CNN, and the author of four books. He has been travelling to Pakistan for nearly 30 years, and has written for publications including The New York Times, Foreign Affairs and Vanity Fair. In 1994 Bergen won the Overseas Press Club's award for best foreign affairs documentary. His new book is Manhunt
Interviews with Peter Bergen
Many thought that 9/11 was the start of an Al-Qaeda assault on the West, but it turned out to be Bin Laden's Pearl Harbor – a victory that led to strategic defeat – says Peter Bergen, one of the few reporters who met the Saudi-born militant.
Interviews where books by Peter Bergen were recommended
The award-winning BBC documentary maker Peter Taylor tells us what he learned in his ten years investigating Al-Qaeda, and suggests what we should read to understand where the group came from, and what it's still trying to do
The academic and former government official suggests which book to read if you want to grasp the dynamics of extremism, but says there's a lot more to his country's problems than terrorism
Who was Osama bin Laden? How critical was he to the 9/11 attacks on the United States? What happened in the first 100 days at Guantanamo Bay? Who was in charge of the United States when George W Bush went into hiding? What should we make of all the conspiracy theories that have sprung up around the events of that day? Yosri Fouda, the veteran Egyptian investigative reporter, author and TV host talks us through his choice of the best books on 9/11.