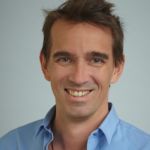 Peter Frankopan
Peter Frankopan is Professor of Global History at Oxford University, where he is also Senior Research Fellow at Worcester College, Oxford and Director of the Oxford Centre for Byzantine Research. He memorably told Five Books that, "You learn much more about Russia before the revolution by reading The Cherry Orchard than you will by studying the tsar and his land reforms or other decisions made in St Petersburg by the leadership." His latest book, The New Silk Roads: The Present and Future of the World is already available in the UK via this link, and available for pre-order in the US below:
Interviews with Peter Frankopan
What kind of books should we read to get a broader sense of history? Peter Frankopan,  professor of global history at Oxford University, talks us through the books that inspired him.