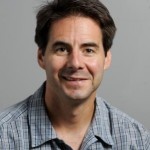 Peter Hessler
Peter Hessler is an American writer and journalist. He has written three books about China and a recent collection of reportage, Strange Stones. He won the 2008 National Magazine Award for excellence in reporting, and in 2011 received a MacArthur Foundation genius grant. He is currently based in Cairo, and is a staff writer at the New Yorker
Interviews with Peter Hessler
Writer and journalist Peter Hessler selects five books, from Haight Ashbury to a fifth grade classroom, which show how nonfiction can bring true stories to life through literary techniques. He chooses the best of narrative nonfiction.
Interviews where books by Peter Hessler were recommended
The first five books in the genre, as picked by a writer, journalist and actor who wrote a memoir about running a newspaper in Yemen.