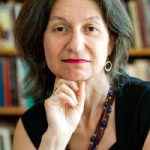 Philippa Levine
Philippa Levine is the Mary Helen Thompson Centennial Professor in the Humanities and the co-director of the British Studies programme at the University of Texas, Austin. Her honours include a Guggenheim Fellowship (2007) and a Rockefeller Foundation fellowship (2002).
Interviews with Philippa Levine
The term 'eugenics' elicits queasiness amongst those who associate it with the Nazis. But Winston Churchill, George Bernard Shaw and Margaret Sanger were among its many proponents in the interwar period. Why? Philippa Levine, professor of history at the University of Texas, explains.