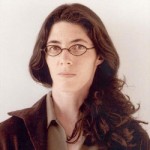 Rachel Cohen
Rachel Cohen has written essays for the New Yorker, the Guardian, the London Review of Books and the New York Times, amongst others. Her essays have been anthologized in Best American Essays and in the Pushcart Prize Anthology.  Her first book, A Chance Meeting: Intertwined Lives of American Writers and Artists, won the PEN/Jerard Fund Award and was named a notable book of the year by the Los Angeles Times and by Maureen Corrigan on National Public Radio.  She is a member of the regular faculty of the creative nonfiction program at Sarah Lawrence College. Her new book is Bernard Berenson: A Life in the Picture Trade. She keeps a notebook on looking at art online here.
Interviews with Rachel Cohen
Good writing about visual experience allows us to see things we otherwise wouldn't, says Rachel Cohen. The author picks some of her own favourite books about art.