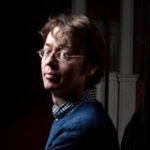 Richard Toye
Richard Toye is Professor of Modern History at the University of Exeter. He previously worked at the University of Cambridge. He has written widely on modern British and international political and economic history. His critically acclaimed book Lloyd George and Churchill: Rivals for Greatness won him the 2007 Times Higher Young Academic Author of the Year Award.
Interviews with Richard Toye
Winston Churchill's role as a global statesman remains immensely controversial. For some he was the heroic champion of liberty, saviour of the free world; for others a callous imperialist with a doleful legacy. Here, historian Richard Toye chooses the best books to help you understand the man behind the myths and Churchill's own role in making those myths.